Hoopa Valley Public Utilities District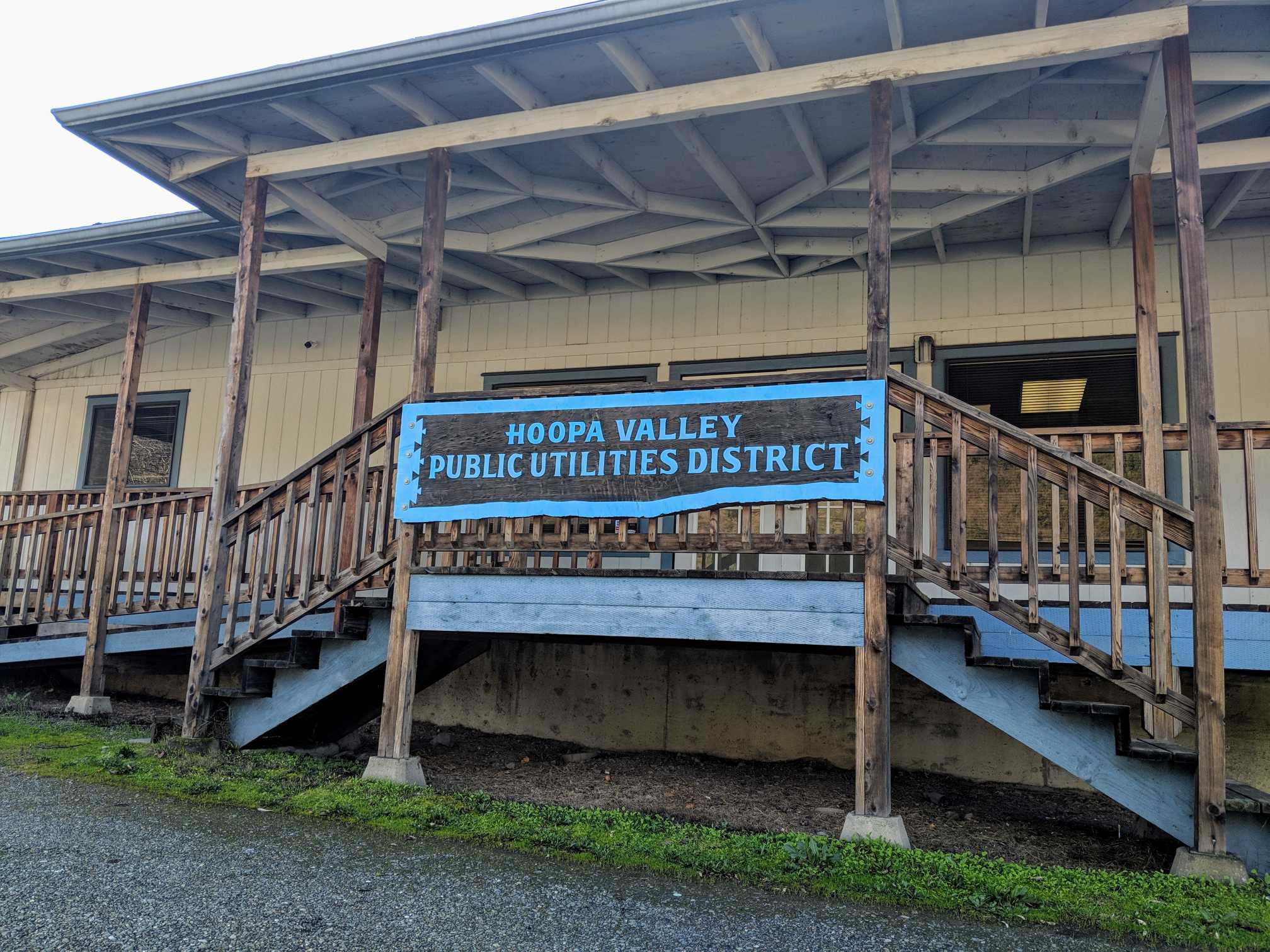 Greetings from the District,
The Hoopa Valley Public Utilities District is committed to providing numerous services within the boundaries of the Hoopa Reservation. With that being said, we take pride in providing safe and pleasant drinking water with the help of cutting edge technology through membrane filtration coupled with Ultra Violet treatment and onsite chlorine generation. Additionally, we provide sanitation facilities and services which consist of a septic tank and leach-line installations and sewer pumping for residences. Likewise, through the Western Association of Powers Administration (WAPA) program we provide electrical power to 30 Tribal Entities at a fraction of the cost of PG&E or RCEA. Some of our goals at the District is to expand the electric service to all the residences within the Reservation, create at least four more full-time positions and be completely self-sustainable. Our Staff consists of ten full time and four part-time seasonal employees. If you have any further questions or would like to know more about our operation and services, please contact us.
Thank you,
The HVPUD Staff
Filmore Harvey
General Manager
(530) 625-4543 Ext. 12 
Cell: 707-499-4548
Nolan Begay
Water Supervisor
Phone: 530-625-1602
Cell: 707-502-7208
Mary Biondini
Office Specialist
(530) 625-4543 Ext. 11
Collette Colegrove
Office Assistance
(530) 625-4543 Ext. 16
Irene Armand
Accountant
(530) 625-4543 Ext. 13
Arnold Davis
Water Operator II
Cell: 707-457-7812
Kevin Latham
Water Operator II
Cell: 530-515-7772
Jacob Burns
Water Trainee
530-625-1602
Fayanna Duncan
Transfer Station Supervisor
530-625-4930
Lee Jordan
Transfer Station Attendant
530-625-4930
Hoopa Valley Public Utilities District
PO Box 656
Hoopa, CA 95546
Phone: (530) 625-4543
Fax: (530) 625-4112
We, the Hoopa Valley Tribe, are a Tribal Government dedicated to protecting and promoting the interests of the Hoopa Valley Indians, and cooperating and collaborating with Federal, State, and local Governments.
Hoopa Valley Tribe
11860 State Hwy 96
PO Box 1348
Hoopa, CA 95546
Phone: 530-625-4211
Fax: (530) 625-4594
Copyright 2003 - 2020 The Hoopa Valley Tribe