58th Men's & 1st Women's All-Indian Tournament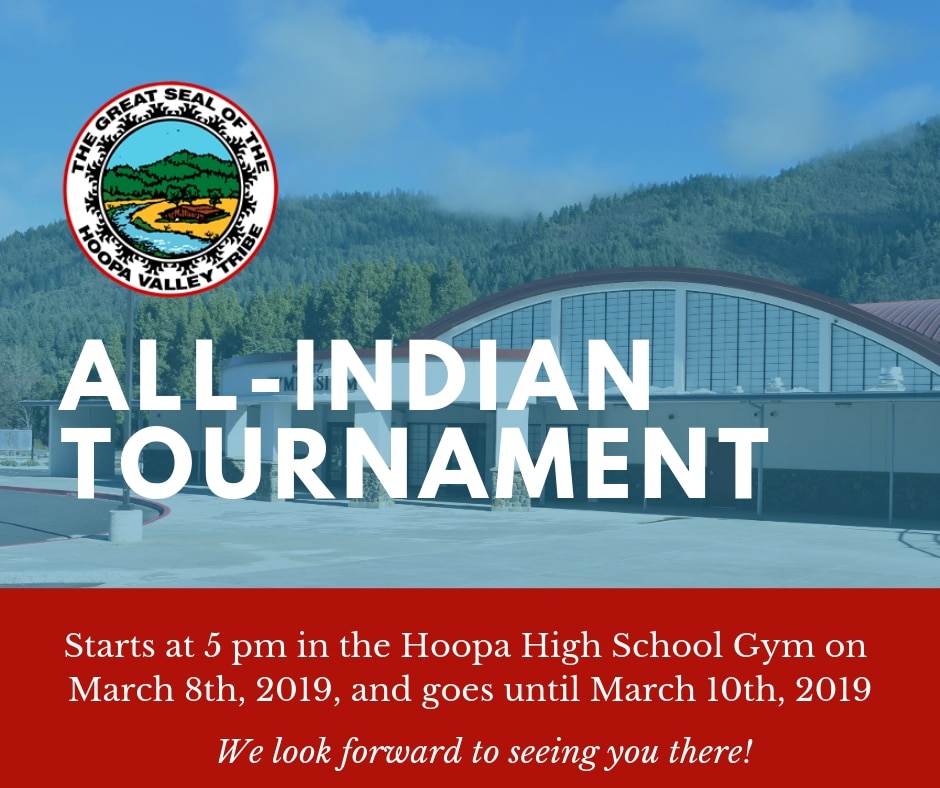 A brief announcement from the Hoopa Recreation Department for this weekend:
The 58th Men's All-Indian Tournament and 1st Women's All-Indian Tournament is scheduled for March 8th, 9th, 10th, 2019. The basketball games will begin on March 8th, 2019 at 5 pm at the Hoopa Valley Mattz Gymnasium. General admissions will be set at $6 for ages 12 and up, $3 for kids 12 and under, and elders (+65) and kids under the age 3 will get free admission.
This year, we are planning to hold a 3-point contest, a dunking contest, and various ticket drawings throughout the tournament. Additionally, there will eight men's teams and four women's teams competing to play in this year's basketball games.
For any additional questions, please call the Hoopa Recreation Department at 530-625-4211 ext 133. We look forward to seeing you there on this Friday!