HVT Special Election – Norton Field District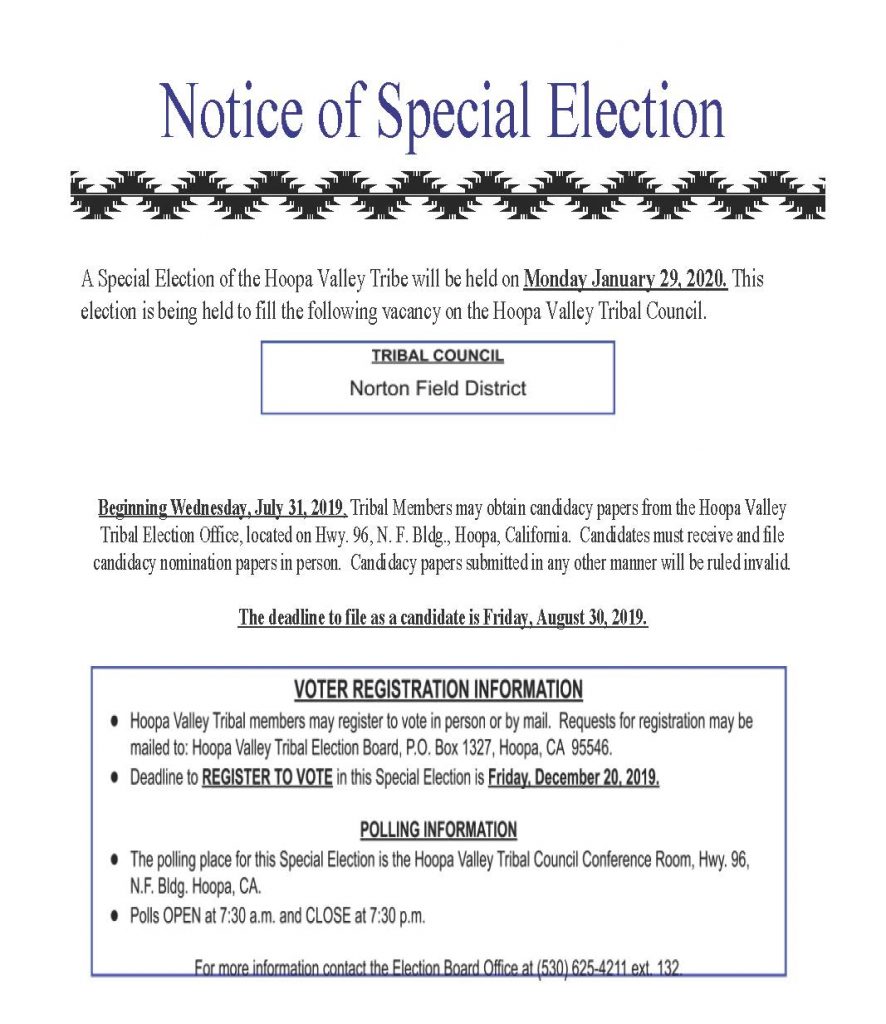 To any Hoopa Tribal members who want to run for a vacant Councilmember position, we are holding a Special Election for the Norton Field District. As of July 31st, 2019, we are accepting candidacy papers for this position at the Hoopa Tribal Election Office–located at 11860 HWY 96, NF Building, Hoopa, CA.
Candidates must receive and file candidacy papers in person. The DEADLINE to file as a candidate is Friday, August 30th, 2019.
Other Important Deadlines:
The deadline to register to vote in this special election is Friday, December 20th, 2019
The Special Election will be held on Monday, January 29th, 2020 at the NF Building from 7:30 AM – 7:30 PM
If you have any questions or want more information, please call our Hoopa Tribal Election Office at 530-625-4211 extension 132.