Hoopa Elementary Students Visit Hoopa Fire Department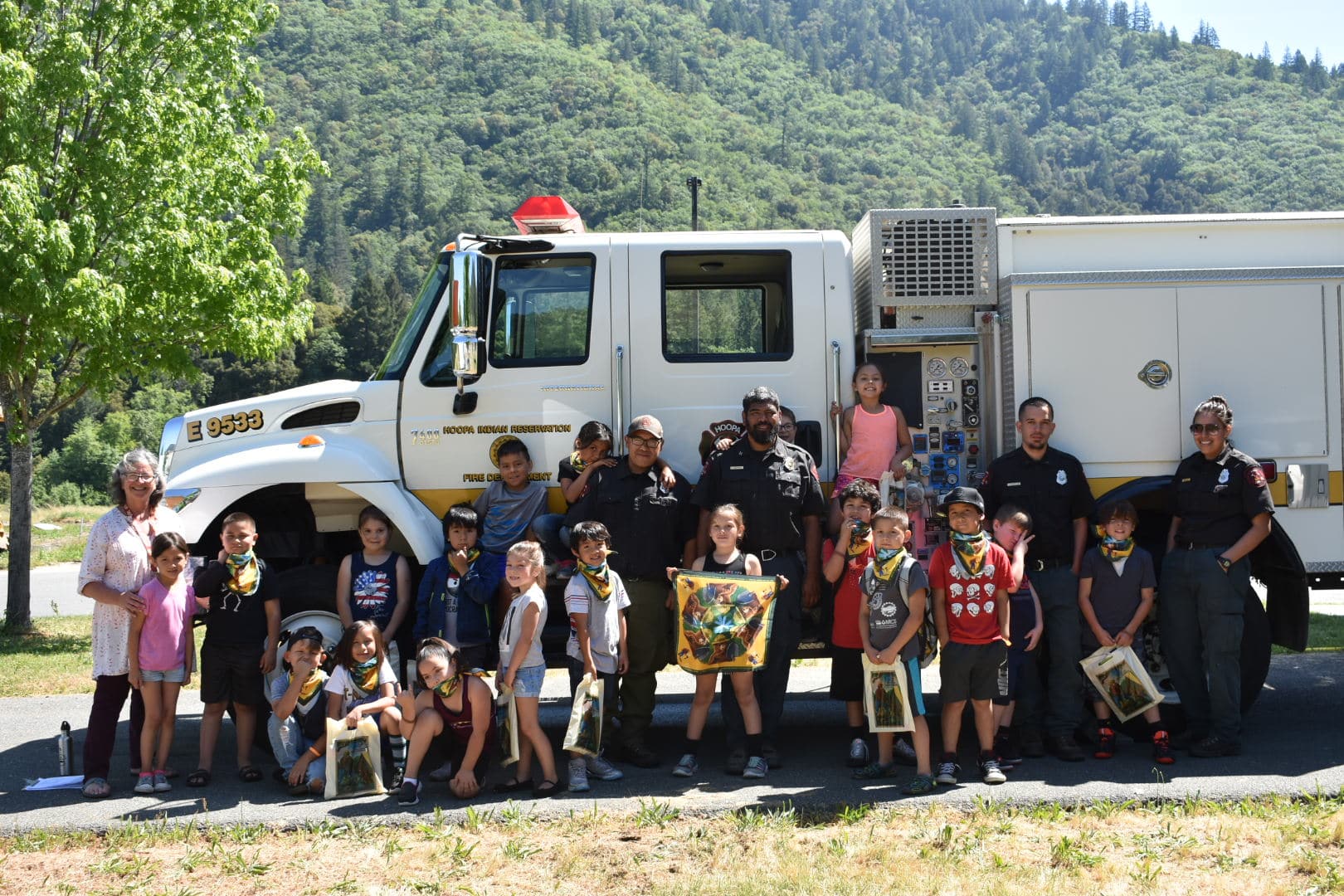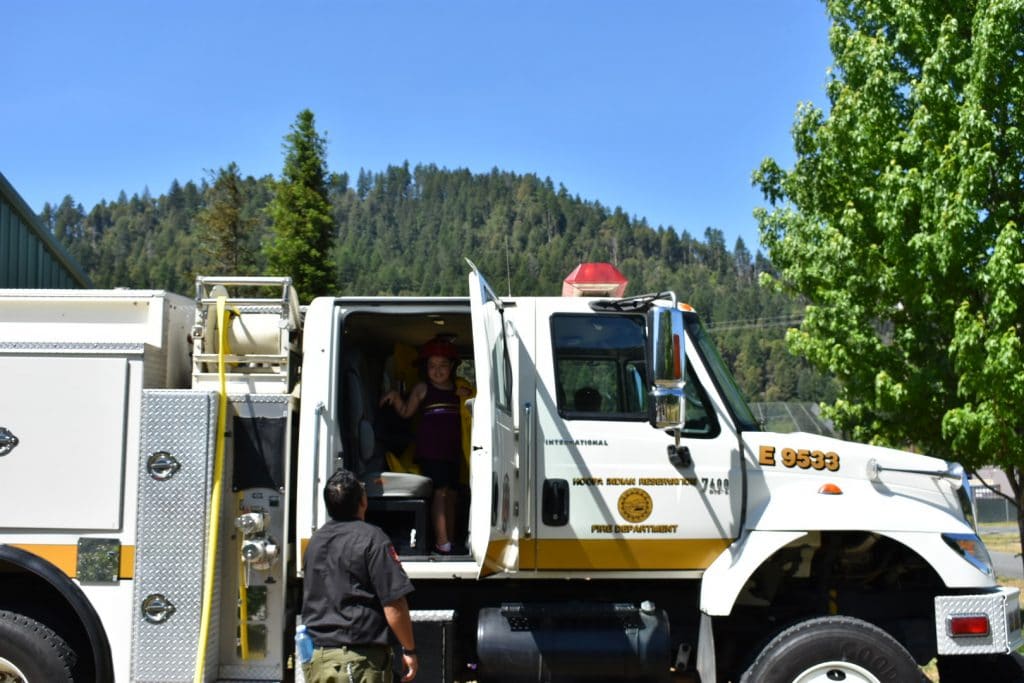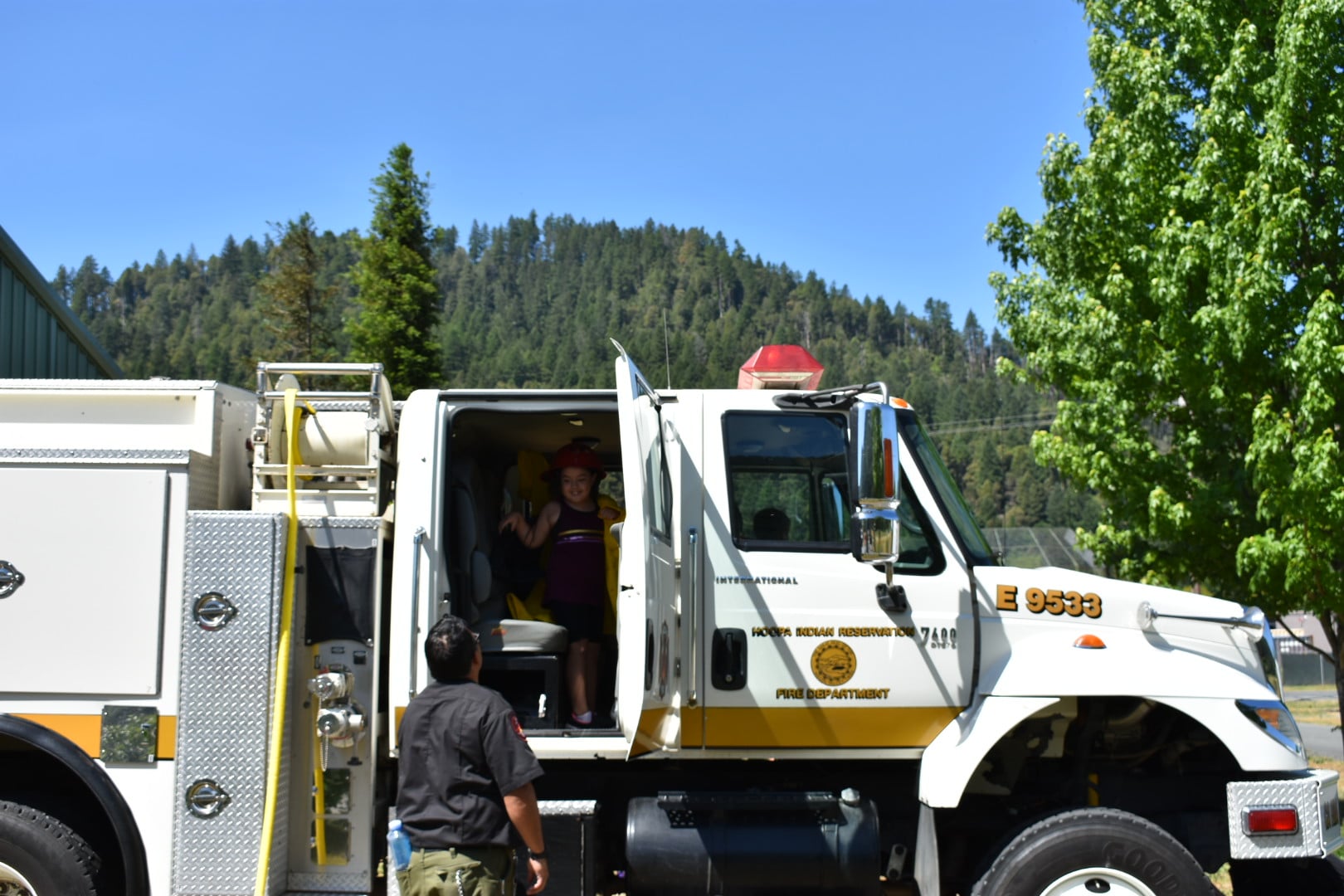 The Hoopa Fire Department would like to extend their gratitude towards the Hoopa Elementary School classes that stopped by the Hoopa Fire Department building during last week's Fish Fair. It was highly encouraging to see many youths excited to learn more about firefighters and check out a bunch of the equipment the Hoopa Fire Department utilizes in the field. It was also our pleasure to hand out merch related to the Hoopa Fire Department and other departments.
Since we value interacting with the community, to build a strong relationship, we are excited about upcoming community-geared events scheduled in this summer. As Chief of Fire and OES, Rod Mendes, described: "One of our major goals at the Hoopa Fire Department is to engage with and inform the community; by inviting the Hoopa Elementary students over to see the Fire Department trucks and equipment with their own eyes, we feel that we are making great strides towards that goal."
Once again, thanks to all of the classes that were at the Hoopa Fire Department during last week's Fish Fair! If anyone needs to report a fire or has any fire-related questions, please call us at 530-625-4366.
— Hoopa Fire Department