New Council Chambers, and Honoring Ceremony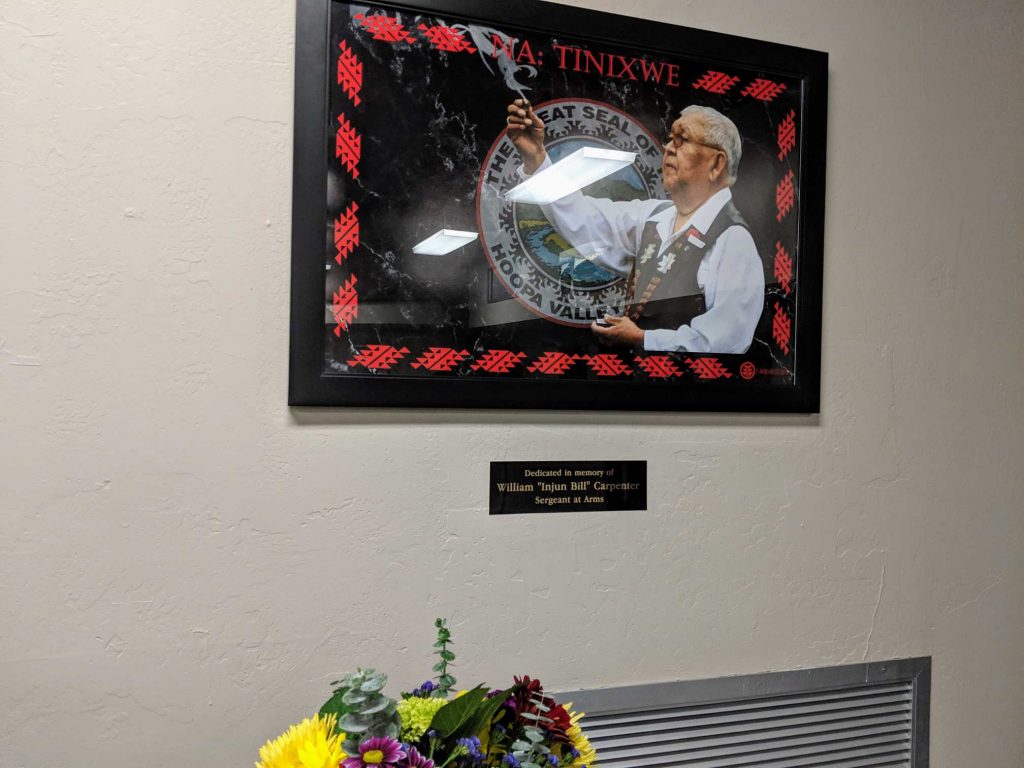 Earlier this week, the Hoopa Valley Tribe unveiled the new and modified Tribal Council Chambers. Numerous features were added to make meetings more efficient and accessible. For example, for those who have difficulty hearing in the audience, we installed microphones for each Councilmember to 1) increase the odds of ensuring everyone hears, and 2) to better capture it on our recording system for records.
Additionally, in honor of the life and impact of William "Injun Bill" Carpenter, we took time before the Council meeting to remember Injun Bill and share his influence on our lives. We implemented this picture and plaque so that we will remember him long beyond today. Thank you to each of Injun Bill's family and members of the community who attended the event; you helped make the honoring ceremony much more meaningful.