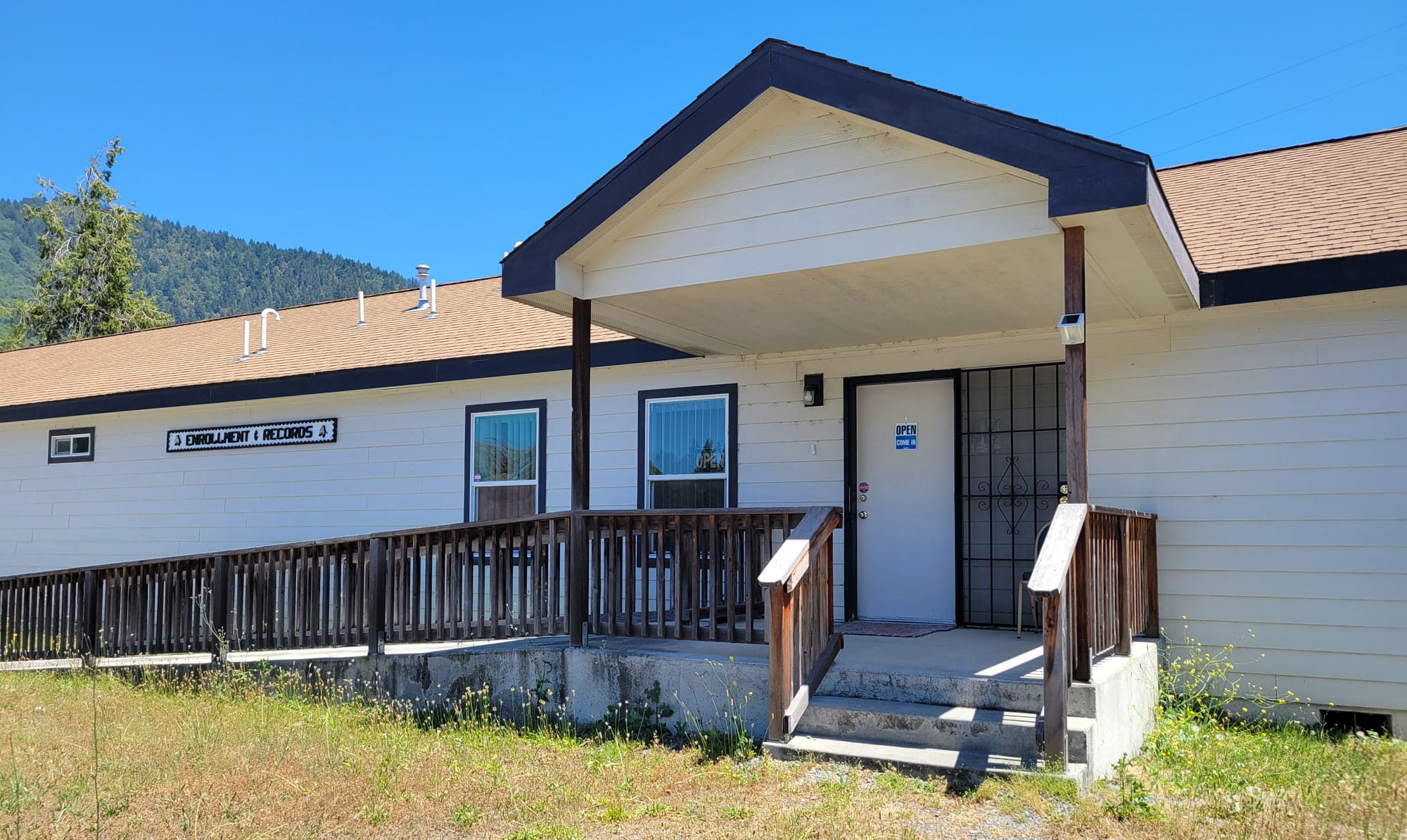 Purpose
Our Purpose is to serve the Hoopa Valley tribal membership, our main responsibility is to carry out all processes for enrollment. The Enrollment Department actively maintains the tribal membership's physical charts and the tribal memberships profile in ProgenyES Tribal Membership Management DataSystem. It is our duty to update current contact information and to validate tribal enrollment for the Hoopa Valley Tribe.
Services
Enrollment
DNA testing to establish paternity
blood corrections
completes relinquishment requests
Record Keeping
validates tribal enrollment
manages tribal members charts
manages vital records (released w/consent only)
updates contact information for the tribe
family trees and kinship reports
Additional Services
tribal identification cards
generates statistical reports from ProgenyES database
confirms enrollment for student grants and scholarships
Eagle Feather permits and Eagle Parts order forms
BIA form 4432 Verification of Indian Preference for Employment
enroll tribal members into the Tribe's privacy portal
assistance w/heirship and probate
BIA Form OST 01-004 IIM distribution request of minor trust fund
Contact Information
Physical Address
761 Loop Road
Hoopa, California 95546
Mailing Address
Post Office Box 1348
Hoopa, California 95546
Email Address
hvtenroll@yahoo.com
Phone
(530) 625-4364, ext: 210
Fax
(530) 625-4947
Committee
The Enrollment Committee Consists of Five members of the Hoopa Valley Tribe.
Carole Nixon-Baldy
Chairman
Starlene Bussell
Vice-Chairman
Coty Yarbrough
Secretary
Dorene Marshall-Kautsky
Committee Member
TBD
Committee Member
The committee meets quarterly for Enrollment Review meetings are to ensure applicants meet all requirements for tribal enrollment. This committee meets periodically for special meetings and appeal hearings when necessary.
Forms
BIA Form 4432 Verification of Indian Preference For Employment (PDF)
Change of Minor's Address Memo (PDF)
Change of Name (PDF)
DNA Disclosure (PDF)
Enrollment Application (PDF)
Enrollment Application Instructions (PDF)
Form BTFA-01-004 IIM Instructions for Disbursement of Funds (PDF)
Relinquishment Statement (PDF)
Request for Information
Request Tribal ID (PDF)
Tribal ID Cards
Tribal identification cards can be obtained the same day by coming into the Enrollment Department office during regular business hours, Monday through Friday 8:00 AM to 5:00 PM.
Out of town tribal members are advised to call the office to update information, if there is a current picture and signature on file we could issue a new Tribal ID through the mail.
We, the Hoopa Valley Tribe, are a Tribal Government dedicated to protecting and promoting the interests of the Hoopa Valley Indians, and cooperating and collaborating with Federal, State, and local Governments.
Hoopa Valley Tribe
11860 State Hwy 96
PO Box 1348
Hoopa, CA 95546
Phone: 530-625-4211
Fax: (530) 625-4594
Copyright 2003 - 2020 The Hoopa Valley Tribe